Why cloud native should be part of your digital strategy in 2023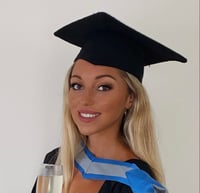 Maya Toney
In 2023, IT leaders will be faced with a range of new business challenges - including tough economic headwinds and inflationary pressures which will contribute to an increase in technology costs. To address these financial challenges and continue to drive value in economically turbulent times, decision makers will need to adopt new strategic priorities to manage costs more effectively and respond to evolving market demands.
Enhancing your cloud strategy and adopting FinOps best practices for financial governance will be the key to reducing your annual IT spend and combatting financial pressures in 2023, according to CIODive.

How cloud native can help you drive business value
It's no secret that investing in cloud promises great ROI. Making that all-important move to the cloud is the first step towards unlocking the wealth of benefits that cloud brings; from both a business and technological standpoint.

Moving to a cloud native model, however, can dramatically reduce costs and improve value from your spend, as opposed to simply "lifting and shifting".

Keen to see the key differences between cloud native, cloud ready and cloud compatible? Check out the blog!

Cloud native is widely considered to be the future of cloud and should be a key part of any technology team's digital strategy. It's estimated that over 95% of new digital workloads will be deployed on cloud native platforms by 2025, up from 30% in 2021, according to Gartner.

Cloud native architectures and technologies enable you to fully execute digital strategies more efficiently, promoting faster, more dynamic and more agile business operations. The cloud native model also offers more control over your costs and usage, helping you to conduct business in the cloud more effectively.
Read on to discover how...
The key benefits of cloud native



Speed

The speed enabled by cloud solutions is one of the key advantages of cloud native tools, opening up new opportunities for optimisation and growth, according to Capgemini.

Not only is the implementation of cloud native services incredibly fast, you also have access to ready-made solutions which enable rapid responses to cyclical and strategic changes, as well as development methods - such as DevOps and agile - which accelerate your cloud projects at a faster pace.



Cost optimisation

Reduced IT costs are one of cloud native's main pulls.

Unlike

cloud ready and cloud compatible, cloud native architecture has no CPU or compute costs when sitting idle - which means you're not paying for unnecessary infrastructure usage and creating financial waste. Instead, you only pay for what you use.



Cloud native architecture operates using serverless offerings like Serverless, and Functions-as-a-Service (FaaS), cutting out processing costs when there is no demand.

By moving to cloud native architecture, you can further reduce your Total Cost of Ownership (TCO) as cloud native eliminates the need for on-prem infrastructure and physical hardware.



Removing Bloatware/unnecessary technology

Bloatware and unnecessary technology also has a major impact on costs. Prasad Ramakrishnan, SVP of IT and CIO at Freshworks, told CIODive that bloatware is a "$84 billion money pit for businesses" and cutting it out will be CIOs' "no.1 priority in 2023".


Assessing and evaluating your technology estate is part of the cloud migration process. This can help you to identify wasteful spend, unnecessary apps and shadow IT.

The AWS Migration Acceleration Program (MAP) provides funding to help with this Assess phase and help you get ready for migrating high value workloads to the cloud. MAP

eliminates bloatware and helps reduce costs by determining which workloads should be migrated whilst estimating the financial benefit of the migration of these workloads.



Scalability & adaptability


Cloud native applications can automatically scale resources in accordance with the application's need, which helps to control usage and, in turn, expenditure.

In addition, scaling up and scaling out are both facilitated by cloud native, allowing you to effortlessly adapt to the changing needs of your customers, making for an enhanced customer experience.



Automation

Cloud native applications are better able to access a range of tools built by the cloud provider with robust automation capabilities. These managed services can eliminate many manual tasks and allow developers to make improvements quickly and effortlessly, using minimal resources in the process - for example AWS CodeDeploy can automate code deployments to any instance, making it easier to deploy rapidly and avoid downtime.
Reduced time to market


Reducing your time to market can sharpen your competitive edge; the faster you innovate and release, the more your products will improve.

With cloud native, you'll benefit from accelerated software delivery, thanks to support from DevOps processes and automation of your cloud native development.
The bottom line
By reducing development costs, accelerating time to market, and offering tools which enable you to innovate, automate, scale, and adapt more efficiently, cloud native enables incredible business agility. With less money and time spent dealing with manual processes and costly infrastructure, you can instead focus your energy on driving business value in the cloud.
Get the guide
If you're ready to make the move to the cloud, why not download our free migration book?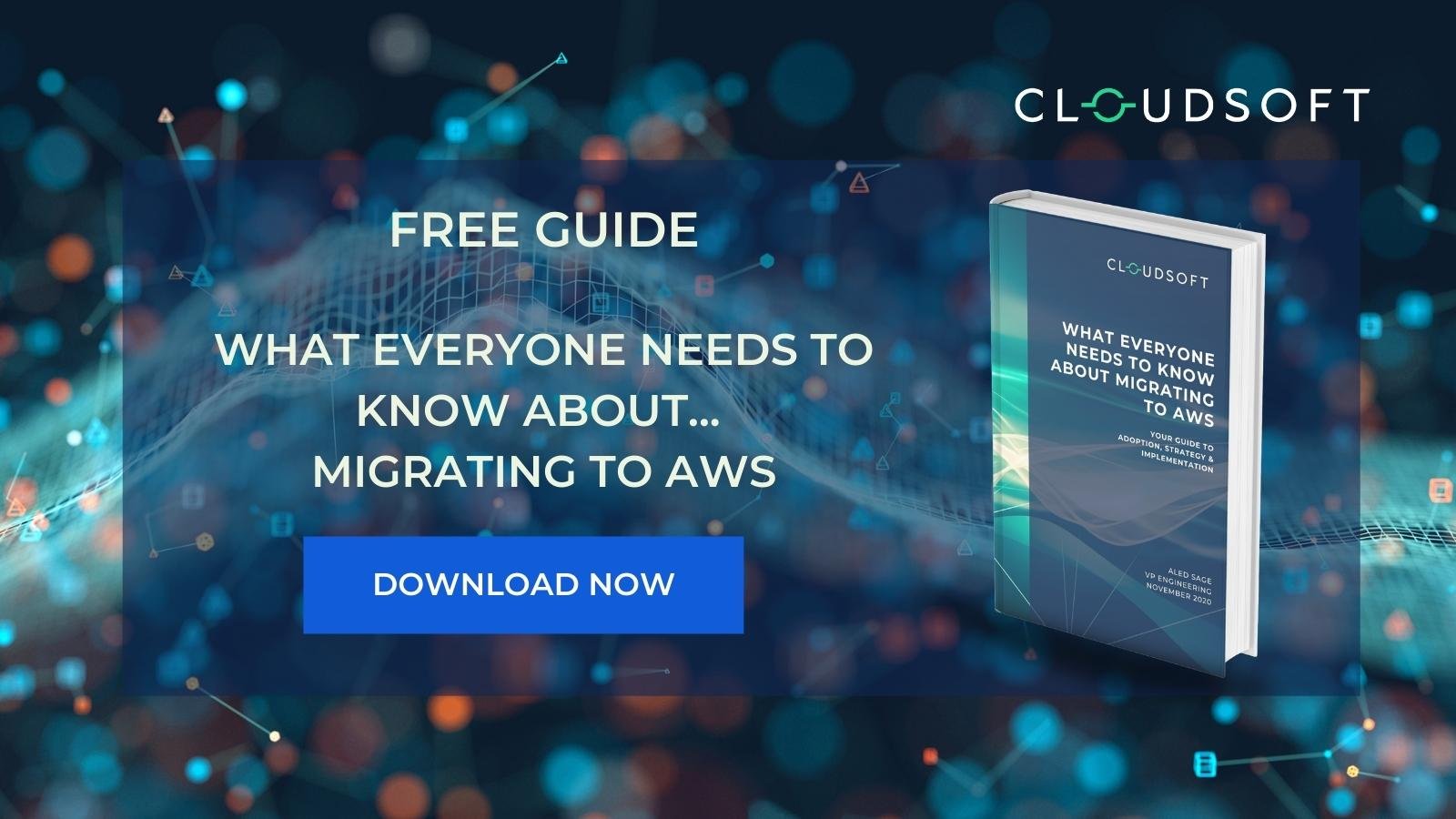 What Everyone Needs to Know About Migrating to AWS is your free guide to cloud adoption, strategy and implementation. In this ebook, Cloudsoft's VP Engineering, Aled Sage, provides valuable insights into cloud migration, guiding you through the migration process and helping you to realise the full value of moving to the cloud.