Women In Tech: there's more to a career in tech than coding.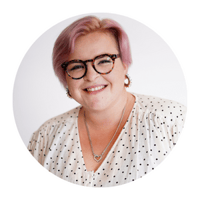 Charlotte Binstead
Improving diversity is a no-brainer
In a PwC survey released last year, just 3% of the female students surveyed said a career in technology was their first choice, and only 16% had had a career in technology suggested to them (as opposed to ⅓ of males).
At the same time, the tech sector is exploding, with companies crying out for not only developers and engineers but talented staff across all areas of their businesses - leadership, product managers, project leaders, marketing and sales specialists, and finance. Women, LGBTQIA and POC groups are being shut out of these opportunities because of the misconceptions about what a career in tech can look like, who is suited to working in the sector and stereotyping which starts as early as primary school.
But the evidence shows that improving gender diversity in all of these roles has a hugely positive impact both commercially and also culturally; being able to draw upon more diverse opinions, skills, experiences and approaches ends up producing better products and solutions. A 2019 McKinsey study found that diversity at executive level makes a company 25% more likely to financially outperform its competitors.
Tech is more than technology
Before I joined the sector, I tended to think of 'tech jobs' as those requiring coding and software development skills - and I doubt I'm the only one to have made this assumption! In my 18 months at Cloudsoft I've come to appreciate the huge talent pool that is required to build strong technology products and services and a successful business. I quickly realised that not all jobs in tech require technical skills, and that my communication and marketing skills were of just as much value to Cloudsoft as my more technical colleagues' skills.
So, to celebrate International Women's Day I want to shine a light on some of the amazing women who work alongside me at Cloudsoft, provide some insight into what they do, how they got here and what a career in the tech industry can look like. The more examples and role models we provide, the more women and other people from underrepresented backgrounds will be encouraged to jump into this fascinating, fast paced and hugely rewarding sector.
So, without further ado...
Meet the women helping shape Cloudsoft's growth:
Charlotte Binstead, Marketing Manager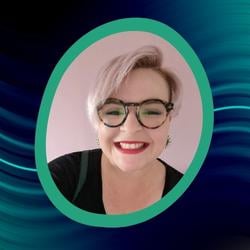 I'll start with me!
I'm Cloudsoft's Marketing Manager. Although I've worked in CRM and Marketing roles for most of my career. I started off in Higher Education, with a stint in the Aviation industry. I joined Cloudsoft in November 2020 and in September 2021 I was promoted to my current role!
Aside from the typical marketer's forays into HTML and CSS, I have no coding skills - and that's ok! In my time here I've rediscovered my love of writing and I've enjoyed learning how to communicate some of the more technical aspects of our products to non-technical audiences. There's been loads to learn, and I love the challenge.
Linda King, Chief Go-to-Market Officer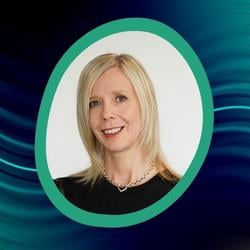 As Chief Go-to-Market Officer, Linda works closely with technical product teams, marketing and sales to help ensure our products and services meet our customer and market needs. Linda started her career as a Software Engineer, but quickly realised that she would rather express her creativity through product and marketing roles.
Iuliana Cosmina, Senior Software Engineer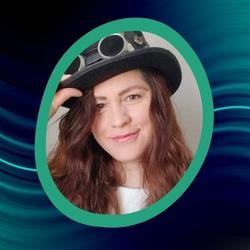 Iuliana is one of our Senior Software Developers. She's a highly respected member of the team and works on numerous projects from our core Cloudsoft AMP software to new, upcoming products.
She's also a technical authority when it comes to Java and Spring, authoring and co-authoring several books for Apress, including Java 17 for Absolute Beginners (2nd Edition) Pro Spring 5 and Pro Spring MVC with WebFlux. Want to see her skills in action? Check out her latest blog.
Julie Owens, Senior Project Manager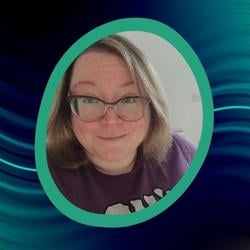 As a Senior Project Manager Julie is probably the most organised person at Cloudsoft!
As well as keeping countless projects on track, Julie also builds strong relationships with our customers and between Cloudsoft team members which is essential when the majority of the team work remotely most of the time. Julie was instrumental in setting up our 3forMe programme, through which the team are encouraged to develop skills outside of their core role at Cloudsoft. Julie's career started in IT Service Management, via a stint as a programmer for a programmer for a watersports and yachting charity, and now she leads multi-million dollar projects including our work with AWS on Service Management Connectors.
Vicky Glynn, Head of Strategic Growth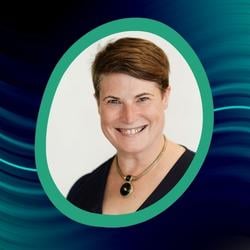 Vicky's role is a combination of product, sales, marketing and account management. She works with our Cloudsoft AMP enterprise clients on their product roadmap, pitches for new business and has been the public face of Cloudsoft at events like the Digit CloudFirst Summit in June 2021 and spent 3 days in Paris in December finalising contracts and product roadmaps for one of our biggest clients.
What do I enjoy most about Cloudsoft? The collaboration. We work across a lot of teams and it's really positive and productive. There's never a dumb question to ask and there is so much to learn! Every day I develop in understanding across loads of subjects.
Lauren Mugridge, Sales Development and Account Manager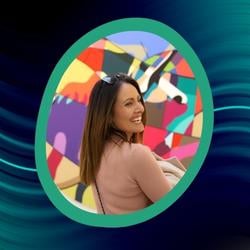 Lauren is one of the newest members of the Cloudsoft team, having joined at the end of last year, but has already established herself as the one to watch at karaoke.
As Sales Development Manager, communication and determination are essential skills. Lauren guides potential customers through Cloudsoft AMP, linking its features to the challenges they're facing which means she's excellent at thinking on her feet!
Anél du Preez, Finance Director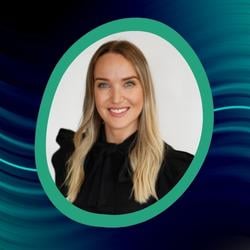 As Finance Director, Anél directs Cloudsoft's financial planning and strategy, makes sure we're ready for annual audit and produces the financial models, forecasts and reporting we need to continue to grow as a company.
Caitlin Black, Finance & Admin Assistant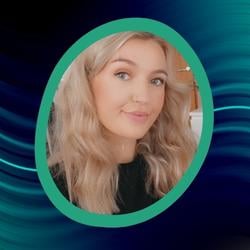 Caitlin supports Anél in the Finance team and is training to become an Accountant.
What do I enjoy about Cloudsoft? Learning something new every day and working with such a great bunch of people!
About Cloudsoft
We're a scale-up based in Edinburgh (UK). We specialise in application resilience, automation and the cloud. Our top-down, application-centric approach is what sets us apart and empowers our customers to tame the complexity of their IT estates to deliver real business value.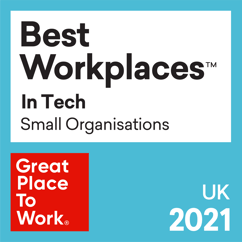 In 2021 we were named in the Top 10 Best Workplaces in Tech (Small Organisations), thanks to 100% of our team saying they are proud to work here.
Join us!
Join a growing team with curiosity at its core. We offer great benefits, like flexible working, up to 37 days annual leave, private health insurance for you and your family and share options, so you benefit from our growth.
We're recruiting for non-technical and technical roles for both our Cloudosft AMP software product and our Tempo cloud services business. Find out more, and apply, here.