The 12 Days of Cloudsoft: our year in review!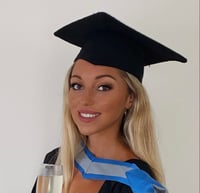 Maya Toney
2022 has been one of the biggest years yet at Cloudsoft and we've had so much to celebrate - including the launch of our brand new business unit, Cloudsoft Fusion, some incredible awards and features, plus some fantastic team achievements.

Join us as we look back on some of our greatest moments in 2022 with our 12 Days of Cloudsoft video!
The 12 days of Cloudsoft 🎄



On the 1st day of Cloudsoft... we climbed the UK's Highest Mountain!
We're so proud of our adventurous team for conquering all 4413ft of Ben Nevis - a huge accomplishment and great team-building exercise!
On the 2nd day of Cloudsoft... we were ranked one of the 'Top 20 Best Workplaces in Tech™'!
Check out the blog to see why we ranked so highly - for the second year running!
On the 3rd day of Cloudsoft... we welcomed loads of new team members!
In 2022, we welcomed 9 new members of staff to the Cloudsoft gang, meaning we've doubled in size since 2020!
If you're keen to join our growing team, check out our current job vacancies here.
On the 4th day of Cloudsoft... we launched Cloudsoft Fusion!
We're excited to announce the launch of our new integration-as-a-service business unit - Cloudsoft Fusion. We've worked closely with AWS to build the AWS Service Management Connectors for ServiceNow and Atlassian Jira Service Management Cloud, and we're proud to be Launch Partners for both! Plus, we launched over 60 open source resources in the public AWS CloudFormation Registry!
On the 5th day of Cloudsoft... we celebrated '10 Years of Success' as part of the AWS Partner Network!
Our VP Engineering, Aled Sage, spoke to Amanda Mock about our decade-long partnership with AWS - read more here.
On the 6th day of Cloudsoft... we were approved as a G-Cloud 13 supplier!
It's now easier than ever for public sector bodies and Government organisations to procure our services via the Digital Marketplace! Read more here.
On the 7th day of Cloudsoft... we climbed 7 hills to raise funds for The Cystic Fibrosis Trust!
We're so proud of our team for taking part in a challenge for this great cause, covering 34.4km in distance and raising a whopping £305 for the Cystic Fibrosis Trust!
On the 8th day of Cloudsoft... we celebrated being shortlisted for 'Digital Tech Business of the Year'!
Read more about why ScotlandIS nominated us for this accolade in our blog!
On the 9th day of Cloudsoft... we were featured in eWeek!
Find out why we were named as one of the Cloud Companies to Watch in the UK!
On the 10th day of Cloudsoft... we were featured in Scottish Government campaigns about working in tech!
Our very own Head of Operations, Ludo, and Software Engineer, Juan, spoke to Talent Scotland about what it's like working for a tech company in Scotland, including the great perks that come with working for Cloudsoft!
On the 11th day of Cloudsoft... we were recognised in Gartner's inaugural Digital Platform Conductor Market Guide!
Read more about why our powerful automation software, Cloudsoft AMP, has been recognised as a DPC in our blog.
On the 12th day of Cloudsoft... we went to AWS re:Invent 2022!
Check out our AWS re:Invent highlights, plus read our blog about Amazon.com CTO, Dr. Werner Vogels' enlightening keynote speech at the event!


Merry Christmas from Cloudsoft!


However you're choosing to celebrate this year, we'd like to wish you all a Merry Christmas and a Happy New Year 🎉

See you in 2023!